The Trustees of the IUPAT Industry Annuity Plan have amended the plan to permit participants experiencing recent layoffs to receive a distribution from their account.
This policy will remain in place as long as the current pandemic affects access to employment.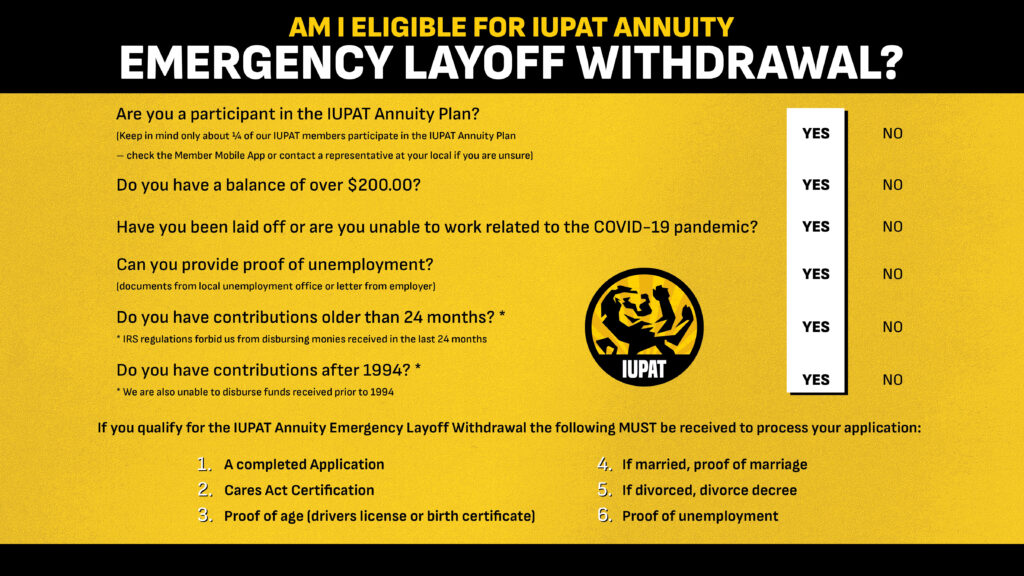 For Pension Plan Retirees and Beneficiaries | Direct Deposit
Please ensure the Fund receives your direct deposit information no later than May 1, 2020 to avoid disruption to your Pension.